About Us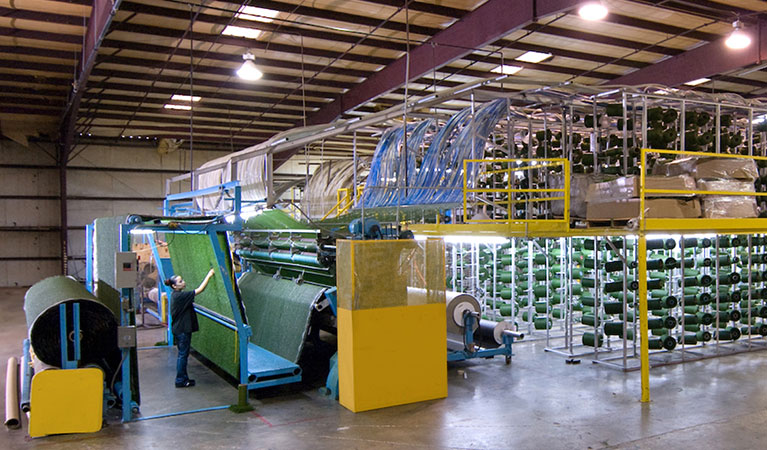 All turf from ARTIFICIALTURF.COM is made here, in America, by American workers.
The process begins at our fiber extrusion plant and ends at our ISO-9001 certified tufting and coating plant.
ABOUT ARTIFICIAL

TURF

.COM
ARTIFICIALTURF.COM offers artificial grass for multiple applications, including lawns, pets, pool surrounds, indoor greenscapes, and more. We're committed to offering the highest quality product at the lowest possible price.
You can trust us as one of the only artificial turf companies in North America producing 100% of our products in our own manufacturing facilities. We also utilize cutting-edge
polymers from top tier suppliers. From resin pellet to the finished synthetic grass, we provide the best economies of scale, quality assurance, logistics and turnaround times.
ARTIFICIALTURF.COM currently has two warehouses from which you can purchase all your turf and supplies. One warehouse is located in Los Angeles, California and the other in Charleston, South Carolina.
ARTIFICIALTURF.COM has two North American, state-of-the-art manufacturing facilities. The extrusion facility extrudes the yarns that become the grass fibers, while the ISO 9001-certified facility houses the tufting and coating operations.


Both of our facilities have provided yarn and finished turf products for over 2,000 athletic fields and countless synthetic lawns around the world. We are the only synthetic grass company in the USA that handles everything from raw materials through delivery.